KoBi Home & Office Automation
KoBi Home & Office Automation supply smart interactive meeting rooms, building automation and home entertainment solutions including the planning, implementation, component installation and training all in one package. The simplicity of our solutions offer you the ability to customize according to your requirements.
Meeting Room & Location Integration Solutions
Our solutions support the preparation and implementation of meetings, connect to your worldwide branch offices and customers to save valuable time. Information can be presented, exchanged and integrated immediately into every meeting via a tablet/smartphone/PC which is ready to start all connected devices. The lights can be regulated or the blinds can be closed with the touch of a button. On demand, you can pass the presentation to other participants on one screen, analyze the content on a second screen and start a video conference.
Cinema & Home Entertainment
Our multimedia control integrates audio and video components controlled centrally via the app. This allows a simple operation of various possible solutions for business and residential customers. A central interface controls all integrated elements through the interface, many devices can be combined and controlled. The user-friendly app runs on smart phones, tablets and PCs, so you can control your home cinema directly from your device in your hand.
Intelligent Building Automation
Our building automation systems create a unique environment with a touch of a button where you can effortlessly regulate lighting, shading and sound. These functions can be combined in many ways to perfectly suit your needs.
The Features of KoBi Home & Office Automation: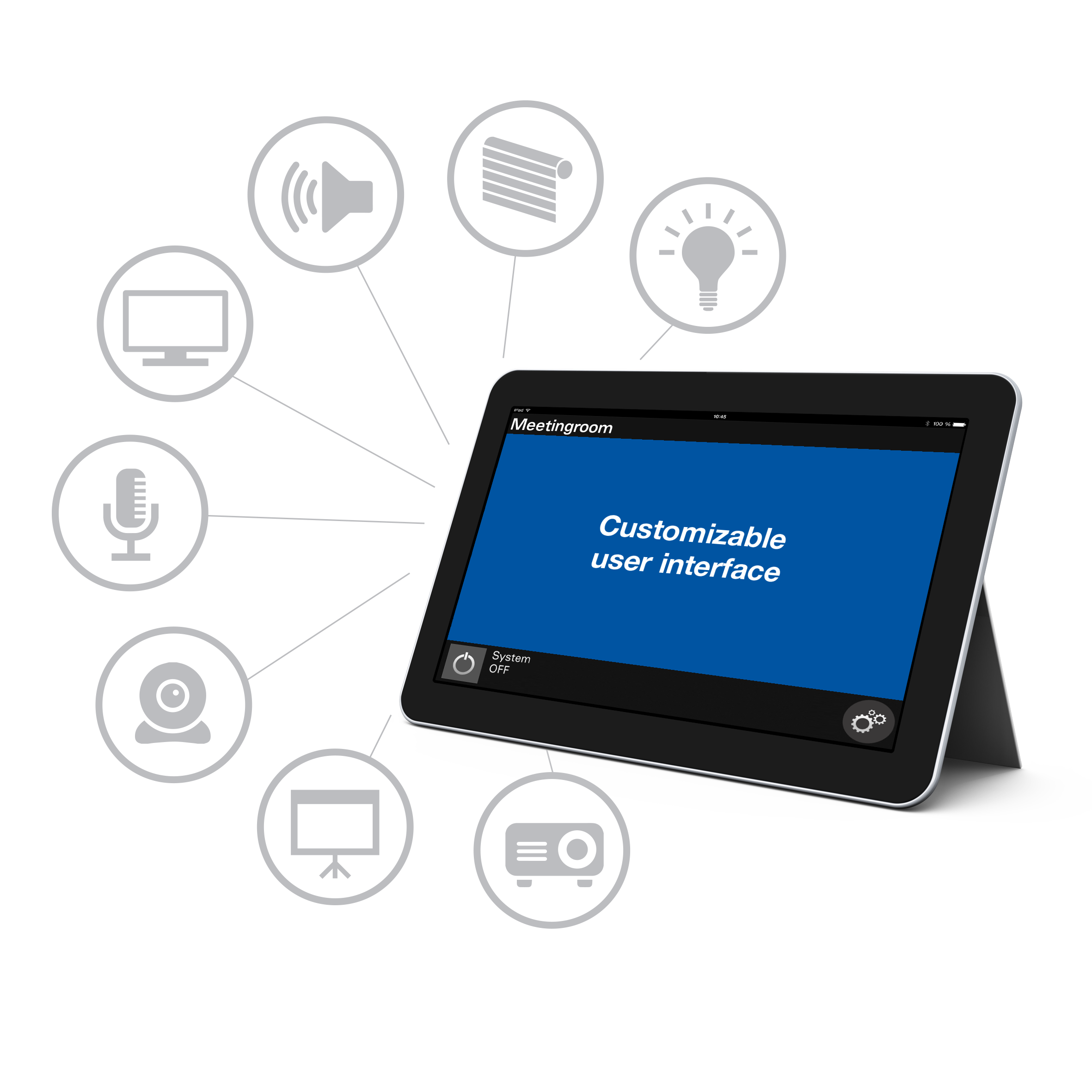 Central control via smartphone/tablet/PC - All automated functions are controlled centrally via the app, available for smart phones, tablets and PCs. All functions can be controlled from any location via a secure connection.
Integration of all leading manufacturers / devices – Connect systems of all manufacturers including existing hardware components.
Lighting control - Lights can be individually controlled, switched on/off and defined into zones using scenarios, which make the regulation of lighting easier.
Shading control – Blinds can be opened and closed with a touch of a button and defined into zones to regulate with minimum effort.
Energy saving function - Electrical outlets can be easily disabled with the system to prevent standby power consumption of connected devices.
Function to combine scenarios - Predefined scenarios allow you to decide which multimedia elements should be combined, pre-defined and controlled with the touch of a button.
Secure connection - Data connections are protected from unauthorized access by secure encryption. By the means of video streaming, you get instant content transfer direct to your mobile device.
Multimedia control – Audio and video components can be controlled directly from the app. Change channels, play your movies and adjust the volume effortlessly.
Video Surveillance – Check and monitor activities via camera systems and view through the app with the option of viewing multiple video feeds at once.
Information & Appointments
Contact person: Ing. Martin Böhm
Telephone: +43 3842 / 48481-10
E-Mail: